National level simulation conference
National Reference Simulation Center
Combining the best Trainers and infrastructure to provide you nothing short of the best in simulation based education
Learning One New Thing every day
National Reference Simulation Centre has got a skill lab for training of undergraduate Nursing and medical education, built over 13,500 square feet (1254.191 square meter) area at 4th Floor, C Block of SGT University established in October 2018 in Tetra partite collaborations with Indian Nursing Council, JHPIEGO, Laerdal & SGT University. The centre is designed to cover Nursing and medical education with inter-professional education and deliver in – service training programs. This Centre is recognized International Training Centre of American Heart Association (AHA).Our infrastructure Starts from reception area followed by Directors Office, faculty room, conference room ,simulation room including Child Health, Critical care, emergency and trauma, Operation theatre, Maternal and Newborn, Infection Prevention, Nursing foundation areas, decision making room, inter personal counselling and skill proficiency room as well.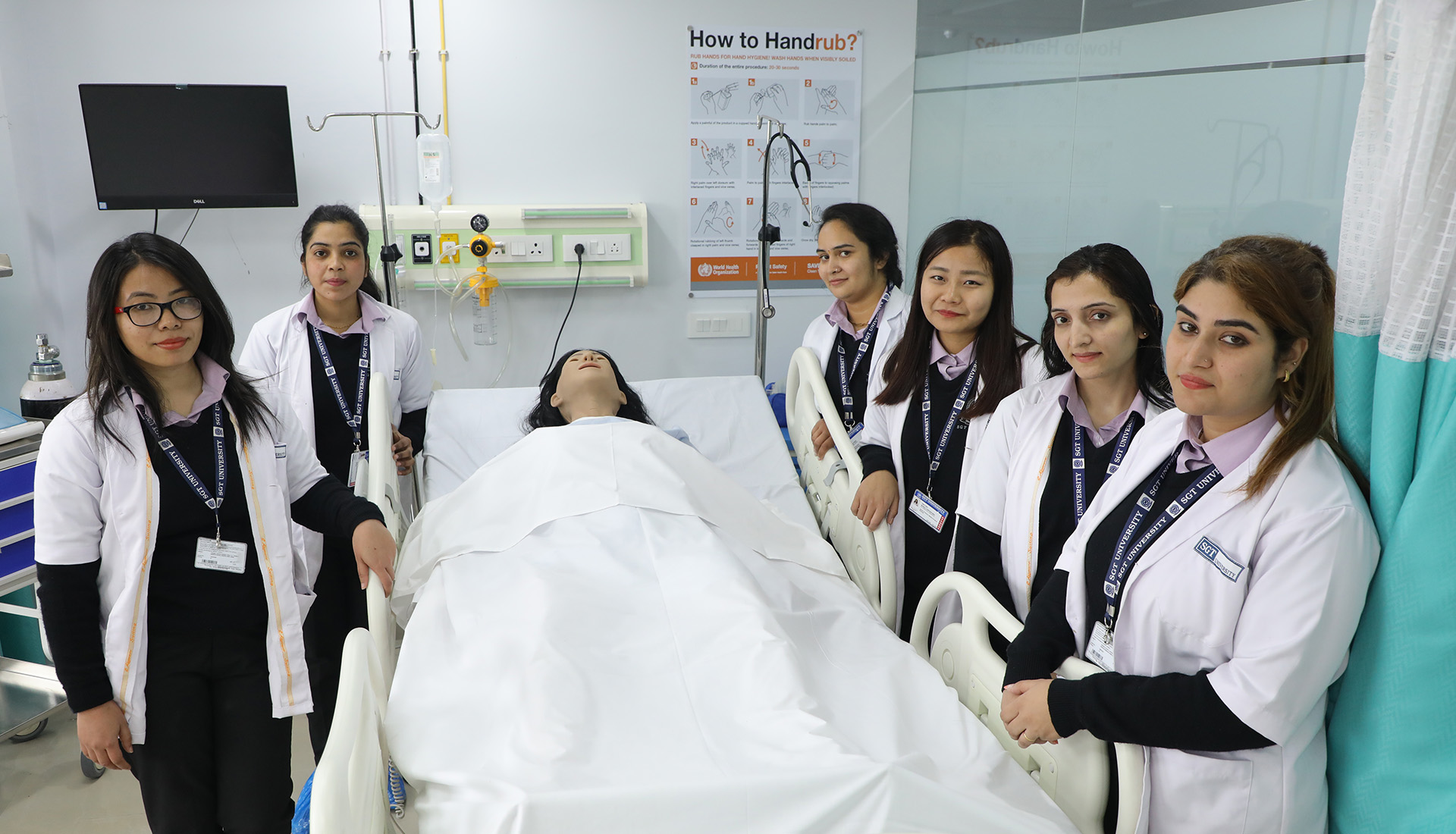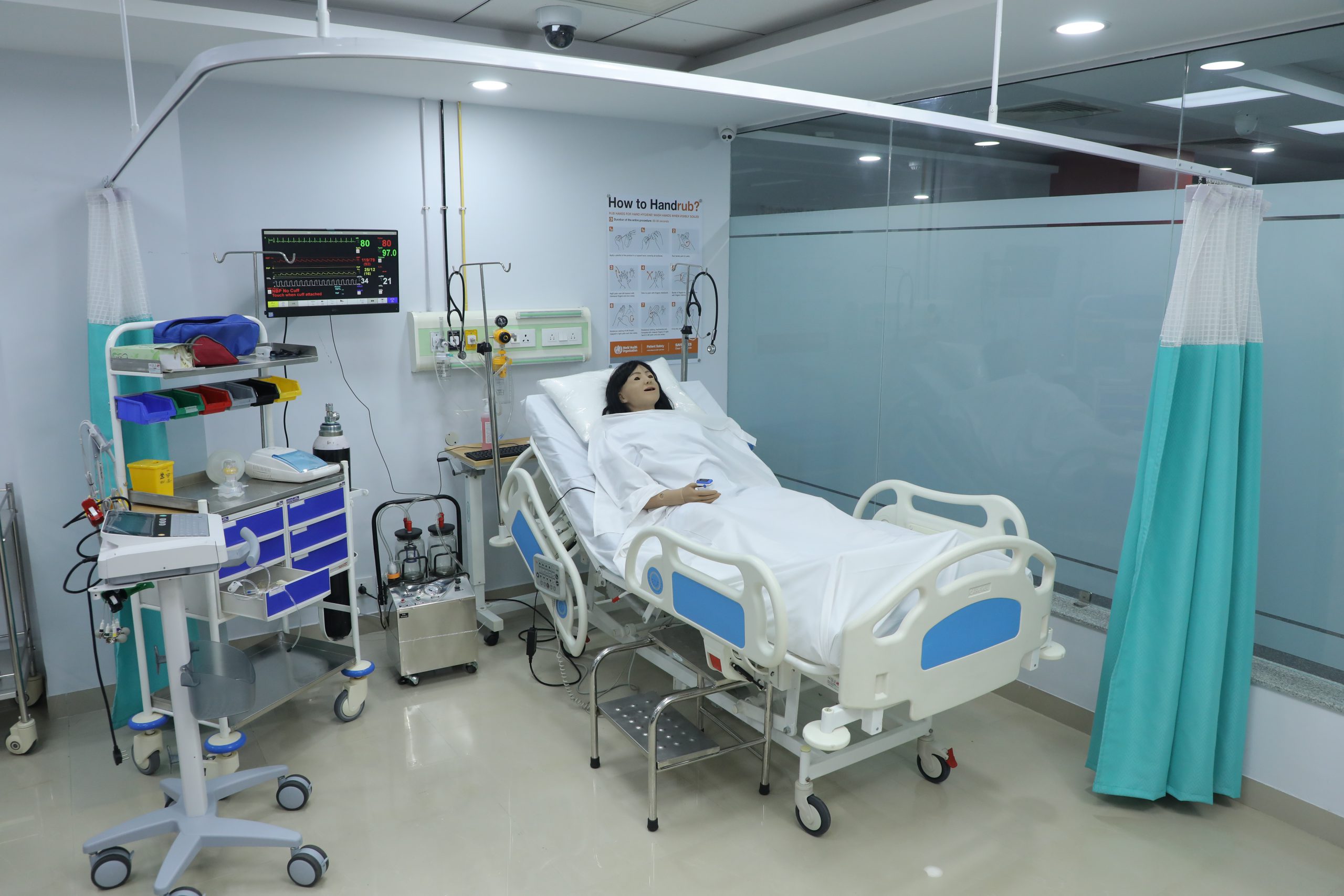 High Fidelity Manikins and Task trainers
The word fidelity indicates degree of realism a particular mannikin shows or mimic human physiology. There are various categories of these depending on degree of realism. The manikins that most closely resemble human anatomy are designated as high-fidelity manikins. The use of high-fidelity manikins provides a high level of realism to simulation, allowing complex medical scenarios to be performed in a safe and regulated environment.  This is done without risks to patients, and re-enforces the learning process.
 A static manikin with very limited functionality is designated as low-fidelity. Low fidelity manikins also known as task trainers may be used for repeated practice of clinical skills such catheter placement, wound care, IV arm etc.
National Reference Simulation Centre promotes research culture in the state-of-art facility with an aim to enhance the body of knowledge in simulation-based education. A landmark study conducted by National Council of State Boards of Nursing, USA 2015 revealed that high quality simulation can substitute 50% of the traditional clinical hours of the pre-licensure nursing curriculum. With regard to this study, Indian Nursing Council collaborated with NRSC and Jhpiego to research the effectiveness of substituting at least 25% of the traditional clinical hours with simulation-based education in Indian context. The faculty at NRSC has conducted various research on simulation-based education and are involved in multiple funding research projects. Faculties and students of SGT University are also utilizing NRSC facilities in conducting their research and thesis.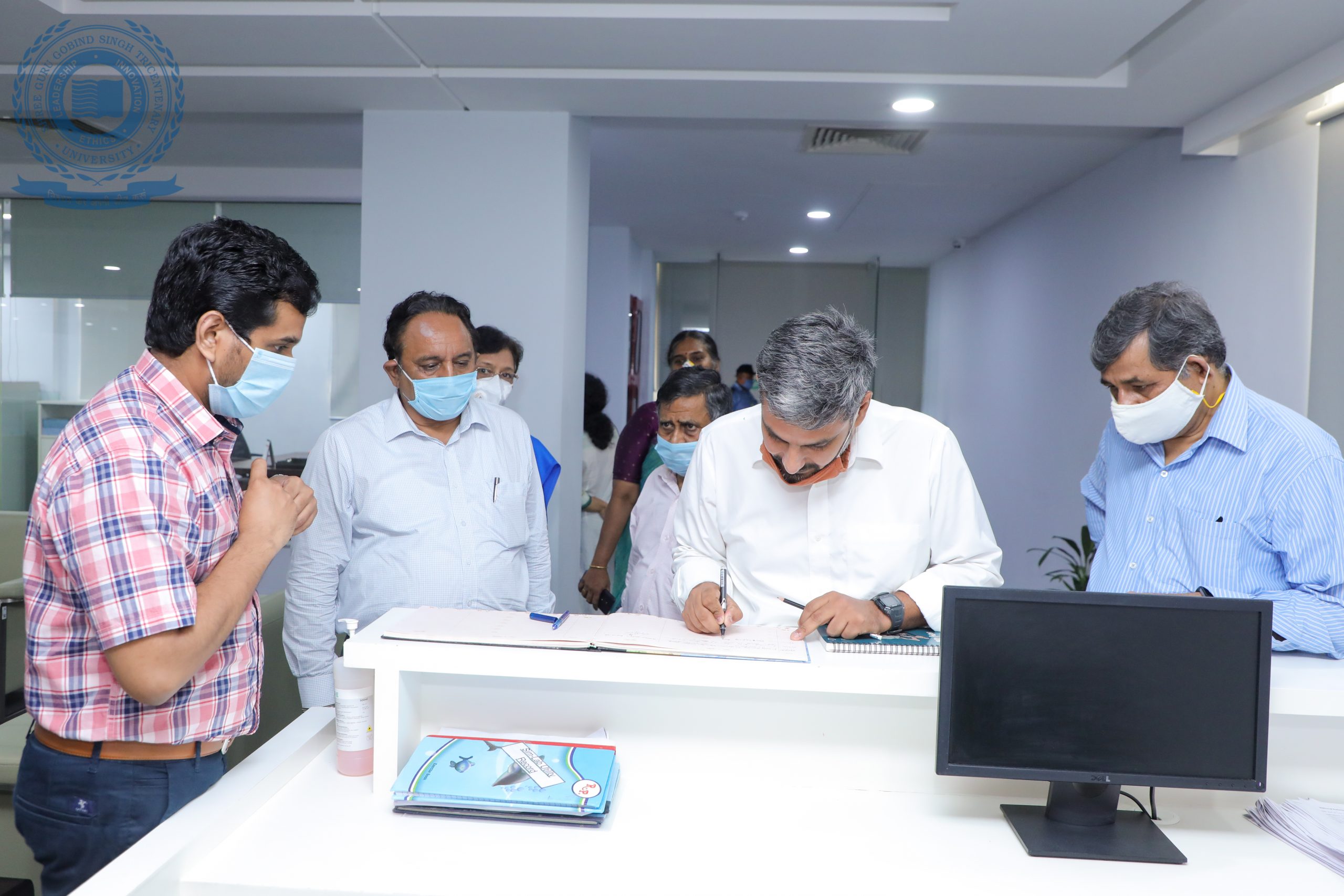 In NRSC, I learnt about the way to manage emergency conditions and it also created a non-threatening environment, with the importance of teamwork and leadership in the management of such cases. I had a great and knowledgeable experience through simulation scenaros.
The experience in the NRSC has been amazing and full of excitement. Here, I was able to learn various procedures very easily, I was able to gain confidence over lots of critical procedures. I always look forward to the NRSC posting as it gives me opportunity to deal with newer simulation scenarios every time.
NRSC helps in enhancing the critical thinking of students. It evaluates the strength and weakness of the students regarding the knowledge, skills and attitude. I had a great experience throughout my posting and learned a lot about management of medical cases in critical situations.
Simulation teaching methodology of NRSC is very helpful for me in developing confidence and becoming skillful in various critical case management. It enhances my thought process, skills and practice.